Our Vision
Our Beginnings
Neuralia TMS began as with a discussion between two clinicians about the need for holistic mental health care services that were easily accessible to the public. Frustration at the lack of treatment options once medications failed meant many people continued to experience disability and stigma due to mental illness. The advent of TMS meant that an option for drug-free treatment had arrived.
​Already popular in Europe and North America, TMS was difficult and expensive to access in Western Australia. The founders of Neuralia TMS decided to change that and make this life-changing treatment more accessible.

Our Future
Neuralia TMS specialises in Transcranial Magnetic Stimulation (TMS) treatments for Depression, PTSD, OCD, Chronic Pain (including Fibromyalgia) and more in Perth.
TMS is a non-invasive treatment that is now covered under Medicare for treatment-resistant Depression. TMS is fast and can fit into your daily routine without the need for recovery time or hospital admissions.
Partnering with us.
Part of our ethos is to make TMS accessible to as many people as possible. We provide our partners with all the logistical support, equipment and training needed to provide TMS to their patients.
We work closely with psychiatrists, pain specialists, GPs, physiotherapists and psychologists. We are privileged to work with some amazing partners across the state.
If you'd like to know more about partnering with us, contact us today.
Dr Shanek Wick
MEDICAL DIRECTOR
Dr. Shanek Wick MBBS FRANZCP is a psychiatrist with a special interest in Neurostimulation and Addiction Disorders.
Dr. Wick grew up in Perth and attended medical school at the University of Western Australia. He began his training at Fremantle Hospital. He chose to train in Psychiatry after seeing the immense burden of mental illness on his patients. He pursued further training in Addiction Disorders in Queensland before returning to Perth.
Dr Riti Chetty
MANAGING DIRECTOR
Dr. Riti Chetty MBBS is a specialist physician-in-training with a keen interest in holistic medicine.
​Dr. Chetty grew up in Perth's southern suburbs, attended medical school at the University of Western Australia and began her training at Royal Perth Hospital. She has worked across numerous sites in WA.
​While training as a physician, Dr. Chetty realised that patients were often having sub-optimal outcomes because their mental health was being neglected.
Administrative Team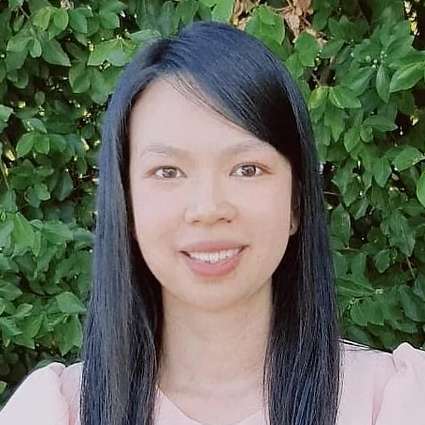 Jane Lee, RN
NURSING MANAGER
Jane is a strong advocate for building therapeutic relationships with her patients and providing psychoeducation to both patients and their families to enable patients to make informed decisions in their recovery journey.
Nursing Team
Joanna
Kerry
David
Gagan
Georgia