Neuralia Directors
Dr Shanek Wick
MEDICAL DIRECTOR
Dr. Shanek Wick MBBS FRANZCP is a psychiatrist with a special interest in Neurostimulation and Addiction Disorders.
Dr. Wick grew up in Perth and attended medical school at the University of Western Australia. He began his training at Fremantle Hospital. He chose to train in Psychiatry after seeing the immense burden of mental illness on his patients. He pursued further training in Addiction Disorders in Queensland before returning to Perth.
Neuralia TMS was started to make the best of mental health care available to as many people as possible. Dr Wick believes in using innovative technology and evidence based medicine with a compassionate, personalised approach to mental health.
​In his free time, Dr. Wick enjoys following Formula 1 racing, supporting the West Coast Eagles and running around after his two young children.
​Dr. Wick is the lead TMS clinician for Neuralia TMS, overseeing the treatment protocols and safety procedures.
​
Dr Riti Chetty
MANAGING DIRECTOR
Dr. Riti Chetty MBBS is a specialist physician-in-training with a keen interest in holistic medicine.
​Dr. Chetty grew up in Perth's southern suburbs, attended medical school at the University of Western Australia and began her training at Royal Perth Hospital. She has worked across numerous sites in WA.
​While training as a physician, Dr. Chetty realised that patients were often having sub-optimal outcomes because their mental health was being neglected.
​Dr. Chetty strongly believes in removing the stigma of mental illness to encourage people to seek treatment, and advocates for mind and body health care for her patients.
​Dr. Chetty is a mum-of-three, with two human and one furry child. In her spare time, she enjoys reading and painting.
​Dr. Chetty manages the service delivery at Neuralia TMS and liaises with staff, partners and the public.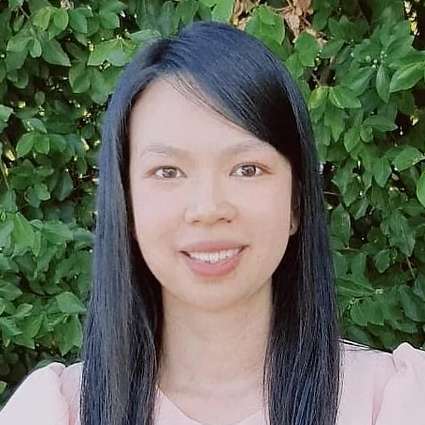 Jane Lee, RN
NURSING MANAGER
Jane Lee RN is experienced clinical nurse with a specialised interest in mental health and addiction disorders.
Jane grew up in Malaysia and moved to Perth in 2008 to further her tertiary studies at the University of Western Australia (Bachelor of Science) and later at Curtin University where she completed her Masters in Nursing Practice. (Graduate Entry).  She has worked across various private mental health hospitals across Perth, providing acute inpatient therapy and addiction care.
Jane is a strong advocate for building therapeutic relationships with her patients and providing psychoeducation to both patients and their families to enable patients to make informed decisions in their recovery journey.
Outside of work, she enjoys cooking and baking, travelling and spending time with her family.
Nursing Team
Our nursing team bring years of experience in mental health care combined with a shared desire to provide the best support for our patients during their recovery journey.
Joanna
Kerry
David
Gagan
Georgia